Trusted, Personalized Family-Based Immigration Services For Northeastern Texas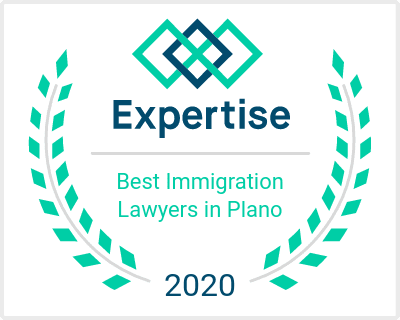 My name is Jae Lee and I represent individuals in Plano, Frisco, Carrollton and throughout northeastern Texas with a wide range of family-based immigration matters.
My desire to assist those pursuing their dream of coming to America comes from my own personal experience. As a young child, I immigrated with my family from South Korea. Watching my parents go through the process was exciting but presented slight feelings of uncertainty.
If you or your loved one wishes to obtain a green card, pursue a fiancé visa or apply for U.S. citizenship through the naturalization process, you do not have to go through the process alone. Let me help.
My Immigration Practice Areas
Serving Families Throughout Northeastern
Texas
West Point
Graduate, Former U.S.
Army Officer
Payment Plans Available. Credit Cards Accepted.
At my firm, you will always receive one-on-one guidance during every stage of your case. Unlike large law firms with an extensive staff, you will always work directly with me. Whether you wish to call, text or email, I will always remain accessible.
My goal is to offer a superior level of attention to each individual I represent — simply because that's what I would want.
"My fiance and I were very impressed with Mr. Lee! His candid demeanor and thoughtful answers to our comprehensive K-1/K-2 visa proposition rendered peace of mind… Ever grateful; we will be utilizing his services later in the year."
– TODD
West Point Graduate, Former United States Service Member
Serving the country that brought me prosperity was one of my eminent goals. I am an honored graduate of the United States Military Academy at West Point where I obtained a degree in engineering. I am also a military veteran, having served as an officer in the United States Army. Such education and experience are pivotal reasons why many families in Texas turn to me for their immigration needs.
Reach Out Today. Free Consultations.
Please contact me at Law Office of Jae Lee to set up a meeting to learn more about how I can help you or your
loved one with your immigration needs.
Call 972-905-2170 or send me a confidential email.
Free consultations
|
Credit cards accepted
|
Payment plans available
What can you expect after filing for adjustment of status?
Upon filing for adjustment of status, you will receive an I-797C, Notice of Action for each form that was submitted (usually I-130, I-485, I-765, I-131). This usually occurs within 10 business days after USCIS receives your forms.